DLL Wizard : Scan your computer for viruses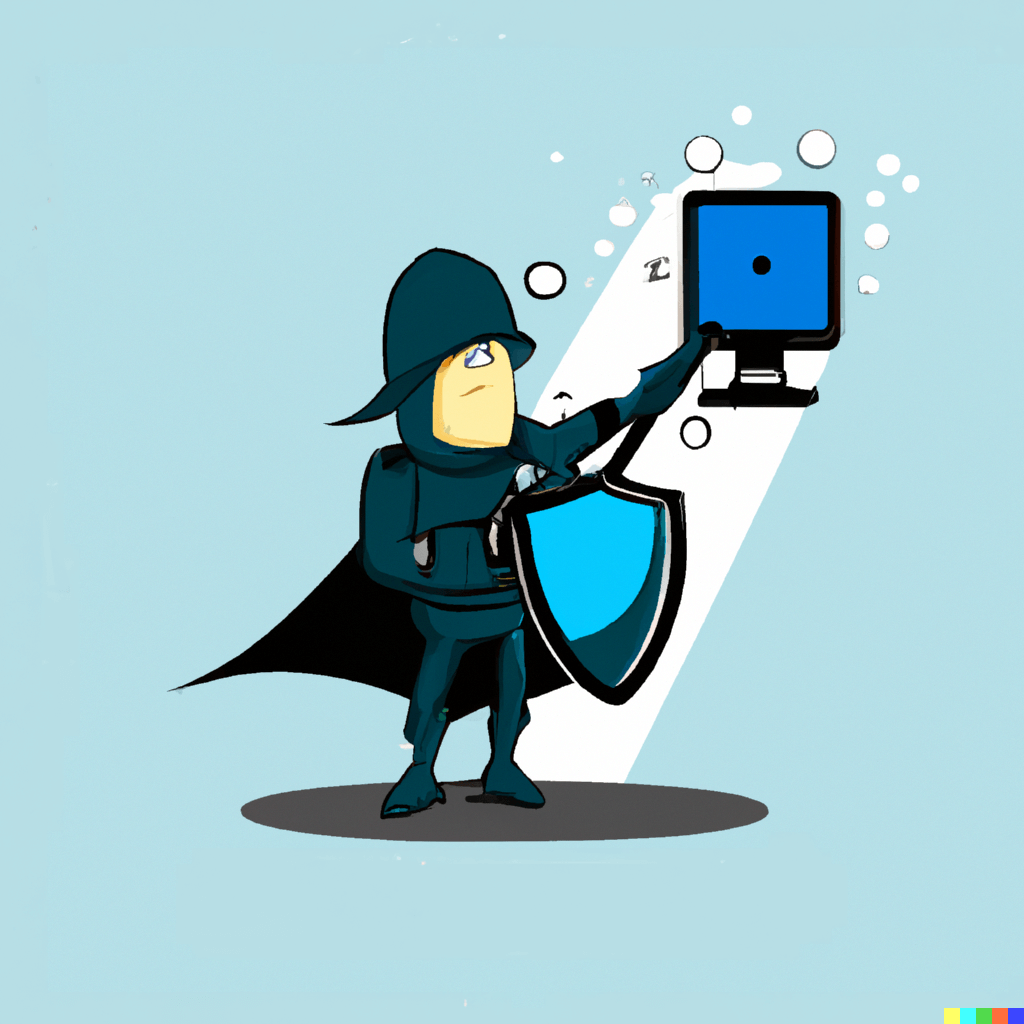 Scan your Computer for Viruses...
To ensure that your computer is free of any malicious files, it is recommended that you run a full scan using Windows Defender. This will help protect your system from any potential threats and keep it running smoothly.
---

Click 'Search' and enter "Virus Protection". You can also access Windows Defender Antivirus from the system settings / control panel.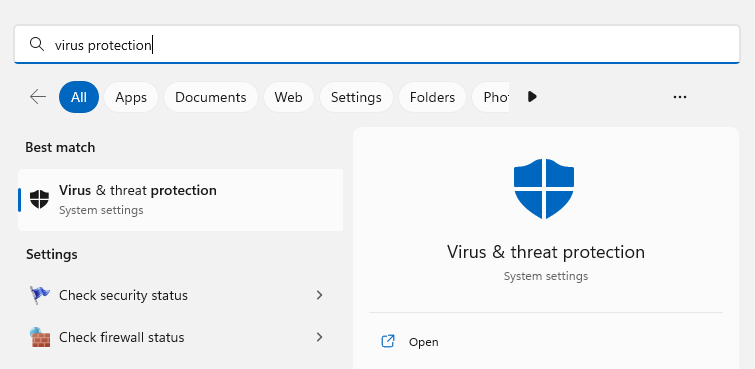 Windows defender is free and comes with the Microsoft Windows operating system. For older versions of windows open the control panel look for windows defender / antivirus.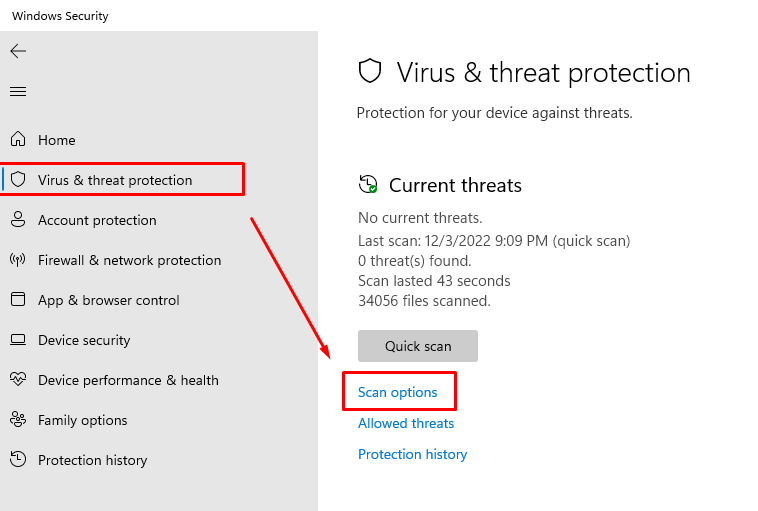 Run a full system scan with Windows Defender.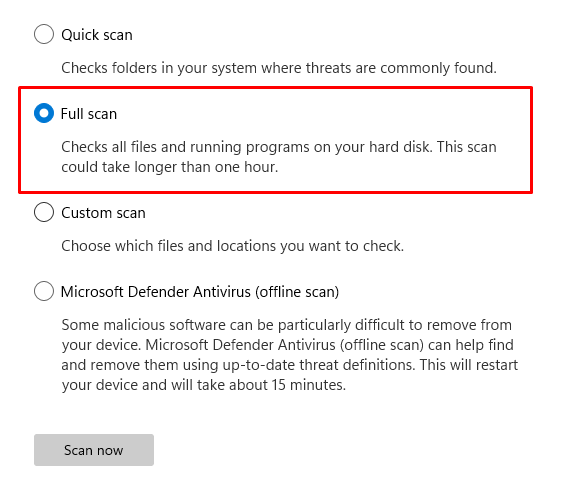 Run a full system scan with Windows Defender. If any malicious content is found follow the recommended procedures provided by your antivirus software.
---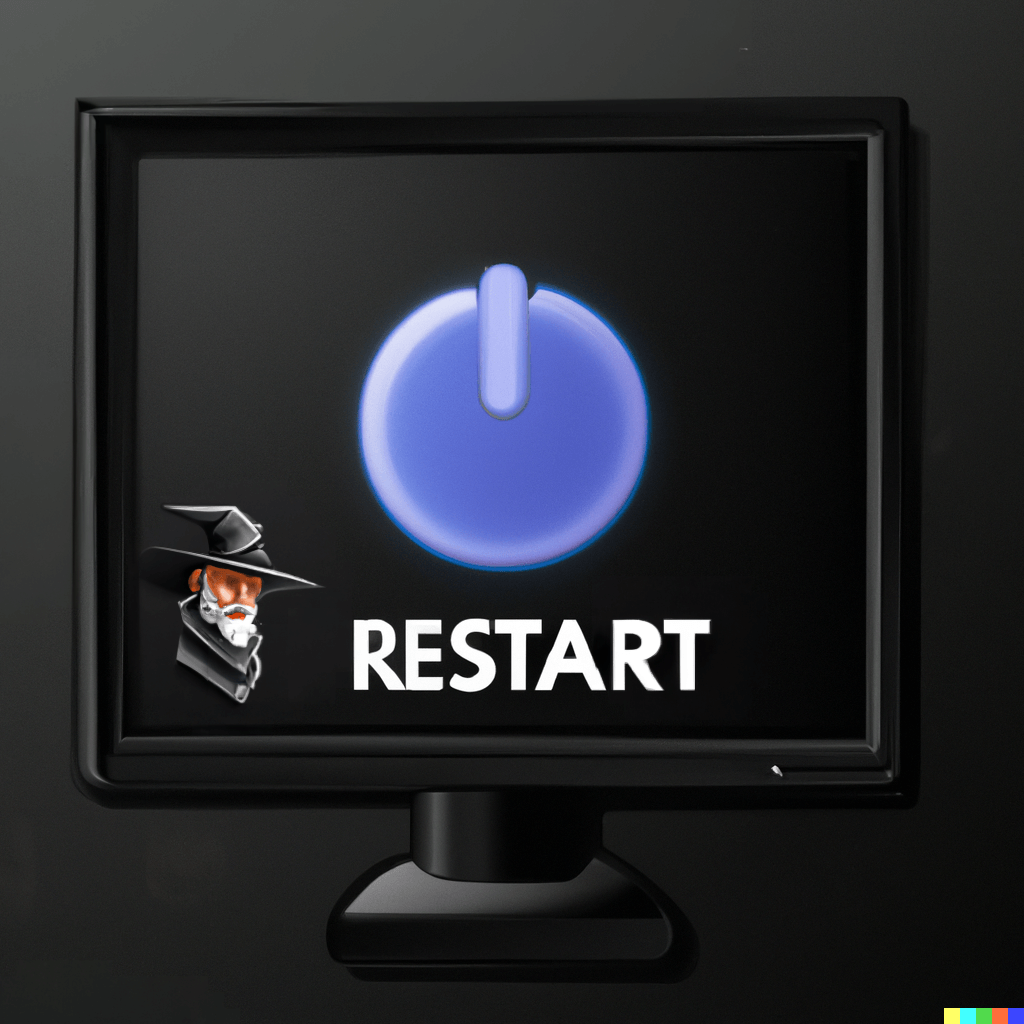 If a restart is required, restart your computer.
Return to dllwizard.com after your computer has restarted.
---